---
- Award winning - Exclusive Limited Production - Handcrafted -

Offering an exclusive line of hand crafted, award winning, driving machines available in limited number. Each truly individual Widerstandsfahig is numbered and registered on this website.

The widebody panels of the Widerstandsfahig are hand laid fiberglass in a four layer construction. The total weight for the nose, front fenders, and rear over fenders is +/- 45 lbs. Only the best materials from one of the nations most regarded suppliers are used. Paint products are exclusively PPG automotive line. Only Porsche color codes are used to finish the Widerstandsfahig series Porsche widebodies.

A custom billet Aluminum 3-piece wheel has been developed to provide the series with an original and untouchable look. The wheels are only available on Widerstandsfahig widebodies and virtually any color or finish combination is offered to an owner. Titanium hardware is also offered, made to order.

In the engine area, either the original Porsche 4 cylinder turbo engine is retained or it is converted to a General Motors V8. The GM V8 Porsche engine conversion is becoming a very popular transplant. Power outputs from the Widerstandsfahig series can be expected to range from 280 to 600HP.

Aero kits are developed for this series and remain exclusive to the Widerstandsfahig brand and will not be sold to non-owners.

Each of the Widerstandfahig cars are built by one person, the designer and owner of the series, with the utmost care.




How do you get one? To date my cars have sold at auction. Use the contact form for information on current Widerstandsfahig build and offering date. I will entertain the thought of building your donor chassis, contact for details and pricing.

Further modification of your Widerstandsfahig discussed after ownership.


---
In effort to produce only the best product, we are pleased to announce our new partnership with Renegade Hybrids. Renegade hybrids will now be the exclusive provider of GM engine conversion parts for Widerstandsfahig builds. With over 30yrs. in the Porsche engine conversion business, the Renegade team have spent the time on R&D and race proven their products. ..Simply the best in the game.


Rennlist.com is the premier Porsche online forum. Great articles, wonderful people, hosts of useful Porsche information and technical discussions, the site is outstanding. Those in the know have followed Widerstandsfahig on Rennlist since before its inception. Widerstandsfahig will now be proudly displaying Rennlist.com livery on the XP solo racer as a brand sponsor! . . . If you are not a member, you need to be!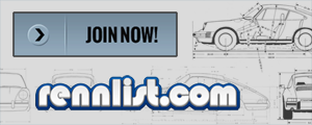 Woodward-Fab equipment has been a staple in the Widerstandsfahig design studio from it's inception. The Woodward-Fab product line offers a multitude of quality metal working equipment for both pros and weekenders. We are excited to have Woodward-Fab join our team as a sponsor!
Do yourself a favor, click the link and signup for a catalog.